on
February 20, 2014
at
11:16 am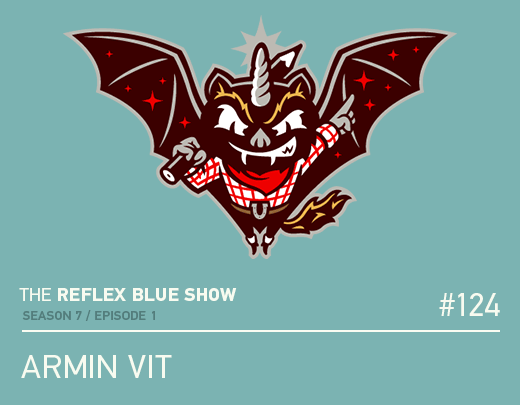 The 'official first episode' of season seven is with none other than Armin Vit of Under Consideration.
First off, big thanks to the American Advertising Federation of Omaha, who brought Armin into town to keynote their great yearly student event – Meet the Pros. And bigger thanks to them for letting us bring him to our office to chat on The Reflex Blue Show.
Last time we had Armin on for a whole show, he had just announced closing down Speak Up, but this has not slowed down the activity of Under Consideration. It may have caused the opposite.
On this episode we talk about the newest Under Consideration venture – an Austin speaker series called the Austin Initiative for Graphic Awesomeness – and the mascot the Baticon (shown above, and designed by Brandiose). We also speak about Brand New, and Armin's thought on the myth of inspiration.
Podcast: Play in new window | Download