on
January 27, 2016
at
10:21 am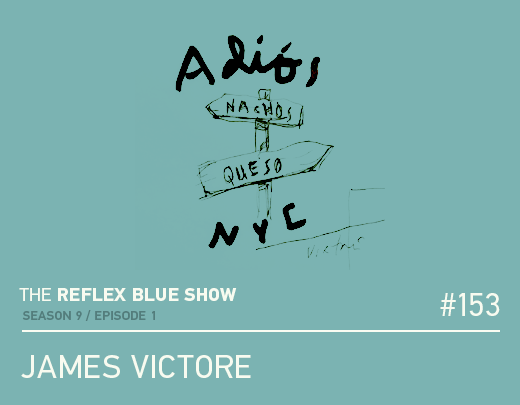 What better way to kick off Season 9 of The Reflex Blue Show than with James Victore? We recorded this just over a week ago when James was sitting in a pile of boxes preparing to move from his studio of a dozen years in Brooklyn (above is the 'adios' drawing he put on Instagram). As I type this, he's in a truck to Texas for the next adventure.
We speak about his recent work with Entrepreneur Magazine, the moving process, Burning Questions (follow this if you don't already), and taking chances.
We also speak briefly about HOW Live in Atlanta this May, and his upcoming talk, "The Things that Made You Weird as a Kid Make You Great Today." Enjoy.
Podcast: Play in new window | Download