on
June 24, 2010
at
12:34 pm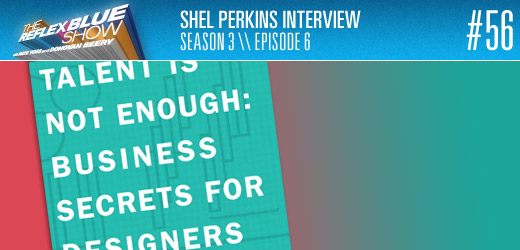 The second of the seven interviews we recorded from the 2010 HOW Conference in Denver was with Shel Perkins of Shel Perkins & Associates.
Shel was speaking at the Creative Freelancer Conference, as he consults with creatives on all of the aspects of running a creative studio – but the talent itself. We speak of his involvement on the AIGA National Board, where he helped start up the AIGA Center for Practice Management.
We also spend time talking about his recently updated book, Talent Is Not Enough: Business Secrets For Designers. We always talk about the parts of running a design shop that don't include the designing itself – and Shel is the one who knows best. It was a fun, and informative chat. Enjoy.
Download The Reflex Blue Show, Season 3 Episode 6 or, click here to subscribe to The Reflex Blue Show from the iTunes Music Store.
Podcast: Play in new window | Download