on
July 9, 2018
at
7:37 pm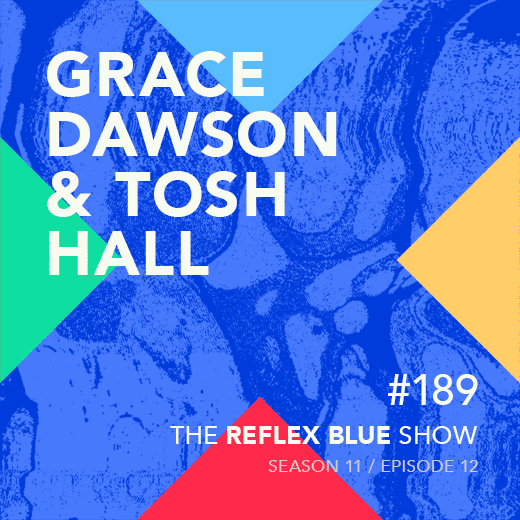 Grace Dawson and Tosh Hall of Jones Knowles Ritchie (JKR / JKR Global / some random law firm) were at the HOW Design Live design conference in Boston to give a presentation about how we haven't changed – the world has. And to eat chowder. A lot of chowder. At minimum, a bowl of chowder a day.
We speak about their presentation, chowder, how to pronounce chowder, giving out cans of Budweiser at last year's HOW Design live, giving out Dunkin' Donuts at this year's HOW, the work of JKR Global, The Dieline, and more.
Somewhere along the way, Tosh mentioned that Budweiser went through a global rebrand in 2014 – and I recall that being around the first time, that as a designer, I looked at a Bud Light can and thought it was maybe, well, nice. Very nice – like, people who are really good at packaging worked on this. For a history of the previous cans, here it is. You're free to your own opinions, but 2014 did an amazing job of paying homage to the brand, still looking and feeling like Bud Light, and also being something waaaaaaaaaay better. Then for the summer of 2016, Bud heavy was rebranded as America. Once again, the work stood for itself. I had no idea who was behind any of this until I met Tosh Hall at a Dieline party at one of the past HOW events. Thankfully our schedules aligned this year. So, we also talk about America, Bud Heavy, Bud Light, clients bringing more beverages to your office than you can consume, the work of the JKR Foundation, and The Gut Stuff.
Enjoy.


Podcast: Play in new window | Download