on
September 25, 2023
at
9:21 am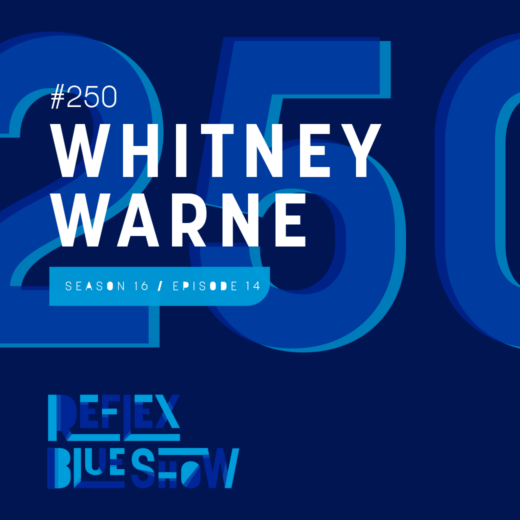 Whitney Warne was the opening keynote of this year's OnBrand Conference in Omaha, Nebraska. Recorded from the event on July 13, right next to where the taco bar was being set-up, Whitney and I discuss her coaching and consulting business, Evoke EQ, and the nine enneagram types. What is an enneagram? I was also curious as well, and Whitney gives an amazing breakdown of all nine types on the spot (without notes!). We then speak of using someone's enneagram type to help understand why people do what they do, and now they are motivated. We also discusses her new Evoke EQ Podcast that just launched.
Thanks again to the AAF Nebraska, AMA Lincoln, AMA Omaha, and PRSA Nebraska for once again making the OnBrand Conference happen. This annual one-day event has continued to be a great way to remind us how our different professions (design, advertising, marketing, public relations) overlap as well as work together – and seeing the organizations . And big thanks to all three of this years' keynote speakers for sitting down with me to record episodes of The Reflex Blue Show during the event.
As this is also the 250th episode of The Reflex Blue Show, I guess I need to write a note of some sort – like, how crazy is this? When Nate, Tom and I started the Be A Design Cast (BADCast) in 2005, who knew that podcasting would even still be a thing this many years later. Between the BADCast episodes, BADCast half episodes, The Reflex Blue Show (RBS) episodes, RBS conference specials, RBS conference recaps, and other RBS specials, I think we're at around 385(!) total podcast episodes since this adventure began. Crazy indeed.
Enjoy.
Podcast: Play in new window | Download